Podcast: Play in new window | Download (Duration: 39:14 — 54.0MB)
Subscribe: Google Podcasts | Stitcher | Email | RSS
In this episode of the 5 Leadership Questions podcast, Todd Adkins and Chandler Vannoy are joined by Eric Geiger. Geiger is the senior pastor of Mariners Church and former co-host of 5LQ. He is also author of several books including Simple Church, Identity, and Designed to Lead. They discuss the following questions:
Why is reading important for a leader?
How has reading helped you lead in new spaces and new disciplines?
How should a leader read a book?
How does reading help influence your preaching and how do you take what you are reading and curate it into sermon?
What are your top 5 books to read as a leader?
When should you ask your staff to read a book with you? What are the best practices?
How do you apply what you read and put it into practice?
BEST QUOTES
"You combine the humility of opening a book and the discipline of opening a book and that's a recipe for growth."

"The more I read, the more I am able to articulate strategy, vision, and concise arguments."

"Reading is important for leaders because the leader grows and the leader learns how to frame communication."

"Know on the front end how you are going to engage the book."

"Going into each book knowing the point of reading that book informs how you engage."

"If I read a paradigm shifting book, then I look to bring it to the team to help them process where I believe we need to go."

"Identify on the tail end of a book what are a couple of things you are going to do."
RECOMMENDED RESOURCES
Lifeway Leadership Podcast Network
Simple Church by Thom Rainer and Eric Geiger
Designed to Lead by Eric Geiger
Spiritual Leadership by Oswald Sanders
Leadership and the One Minute Manager by Ken Blanchard
The 4 Disciplines of Execution by Chris McChesney, Stephen Covey and Jim Huling
A Beautiful Constraint by Mark Barden and Adam Morgan
The Emotionally Healthy Leader by Peter Scazzero
This Episode's Sponsor: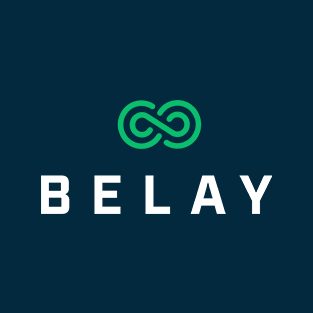 Our sponsor, BELAY, is offering all our podcast listeners a free download of their resource, '5 Ways A Church Bookkeeper Can Transform Your Day,' which shares the five most positive changes that will come out of hiring a bookkeeper for your church.
Just text LIFEWAY to 55123 or visit belaysolutions.com/lifeway to download it for free today!