Podcast: Play in new window | Download (Duration: 42:40 — 58.7MB)
Subscribe: Google Podcasts | Stitcher | Email | RSS
In this episode of the 5 Leadership Questions podcast, Todd Adkins and Chandler Vannoy are joined by Josh Patterson. Patterson is lead pastor at the Village Church. He co-authored Creature of the Word and leads Strategic Leadership Community with Kevin Peck. They discuss the following questions:
What are the most common causes of conflict on a team?
How have you seen the dynamics of conflict change over time?
What does healthy and unhealthy conflict look like in a church?
How does leading out through conflict set the tone for everyone else?
How do you navigate conflict when it does arise on your team?
How do you create a culture that handles conflict in a healthy way?
BEST QUOTES
"The theological underpinning to why we have conflict is that we have things going on inside of us."

"If we want to resolve the conflict and do it well we have to get to those below the line realities."

"Leaders have to set the pace for the organizational values."

"When I think about healthy conflict, I am thinking about robust and refining conversations."

"A mark of healthy conflict is the fruit of it is you have charitable narratives."

"If I am conflict avoidant as a leader then that says some thing to my team about how I engage in conflict."

"There is really no way when conflict arises, if you want healthy culture, to avoid it."

"If we have positive stories of how conflict was navigated and negotiated, to me that creates a culture that says this is a safe place for conflict to happen."

"How your leaders handle conflict will shape the organization."

"There's no way to have a healthy culture around conflict if you don't have healthy leaders who are engaging in conflict."
RECOMMENDED RESOURCES
Lifeway Leadership Podcast Network
Creature of the Word by Matt Chandler, Josh Patterson, and Eric Geiger
This Episode's Sponsor: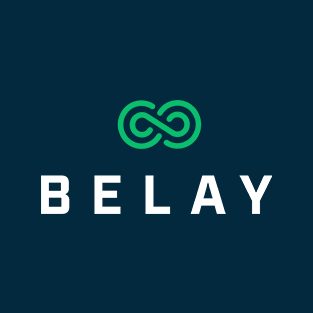 Our sponsor, BELAY, is offering all our podcast listeners a free download of their resource, '5 Ways A Church Bookkeeper Can Transform Your Day,' which shares the five most positive changes that will come out of hiring a bookkeeper for your church. 
Just text LIFEWAY to 55123 or visit belaysolutions.com/lifeway to download it for free today!