Podcast (unseen-leadership): Play in new window | Download (Duration: 46:09 — 63.6MB)
Subscribe: Google Podcasts | Email | TuneIn | RSS
In this episode of the Unseen Leadership podcast, Chandler Vannoy and Mike Kelsey are joined by Jon Tyson who serves as Lead Pastor at Church of the City in New York and author of several books, including his latest, Beautiful Resistance.
During their conversation, they discuss devotion to prayer, cultivating love, and balancing the tension of compassion and conviction.
QUOTES FROM EPISODE 61:
"I think a lot of leaders are doing the best they can in increasingly complex situations, and none of us have the training for the drama we are dealing with."

"I was looking at the outcome of people in history who's fruit I wanted to see God do again, and then I looked at their lifestyle and wanted to imitate that."

"I have sought to faithfully steward that very rare culture of revival that brought me to Christ."

"So often we rarely address the invisible evil, and we rely again on human technique and human systems to solve satanic problems."

"If you try and get the reward in public, you will have no power in the secret place."

"You pray because you love God, you want to be with Him, you want to know Him."

"I have three prayer movements every day – one of intimacy, one of interaction, one of intercession."

"Jesus has to be our leadership model."

"If you get all compassion and no conviction, you don't have Christianity. If you get all conviction and no compassion, you don't have Christianity. It's both of those things together."

"No generation has personally witnessed this level of sin and brokenness firsthand."

"Build your leadership on prayer."

"Favor is when you reap what you didn't sow, and if God trusts you, you will have His favor and there is no substitute for the favor of God on your leadership."
RESOURCES MENTIONED
Beautiful Resistance by Jon Tyson
A Resilient Life by Gordon McDonald
This Episode's Sponsor: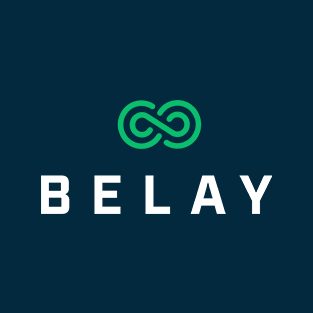 No matter how many people you have on staff at your church, there's only so much you can accomplish in a day, right? Your church exists to serve your community, so the mission of your church and its staff is to reach as many people as you can.
So BELAY, the innovative staffing solution with over 10 years of experience serving churches with virtual assistants, bookkeepers and social media strategists, is offering a free download of their resource, 'Church Leaders: Essential Strategies to Unleash Productivity.'
Let BELAY help your church live its mission in your community by helping you juggle less and accomplish more. Visit belaysolutions.com/lifeway for your free download.