Podcast: Play in new window | Download (Duration: 42:04 — 57.9MB)
Subscribe: Google Podcasts | Email | RSS
In this episode of the 5 Leadership Questions podcast, Todd Adkins and Chandler Vannoy are joined by Michael Hyatt, blogger, speaker, former chairman and CEO of Thomas Nelson Publishers, and author of many books including Win at Work and Succeed at Life. They discuss the following questions:
Explain why you wrote the book.
Why would you say overworking is such a problem these days, and especially in the church?
Why do we need to understand the balance between areas of our lives?
Why do you think the cult of overwork is so prevalent?
How can pastors create boundaries and restraints to be more healthy in this area?
How do you continue to add boundaries as you move to a higher level of leadership?
What habits or practices have you created in your life?
What's the best piece of leadership advice you've ever been given?
What do you mean by delegation as development?
What do you want your leadership legacy to be?
BEST QUOTES
"I thought I had reached the pinnacle of success, but what I discovered was that it was a false summit. I was winning at work, but I was losing at home."

"A lot of pastors get confused – does ministry come ahead of their health or their family life? Maybe they should sacrifice it all for the sake of serving other people and serving God. I think that is bad theology and doesn't work out in practice."

"You can't win in just one domain of life and sacrifice the other domains and ultimately be successful because they are all interrelated."

"If we aren't careful, we end up in a situation where we are helping everyone else, but we aren't helping ourselves."

"Be really reticent about thinking that you are the exception to the rule."

"Leaders are going to replicate themselves in the lives of their followers, whether it's the bad qualities or the good qualities."

"If you are standing in the pulpit and telling people that they need to love their wives, or husband, or kids, or take care of their health, and you aren't doing it, your actions will speak louder than your words."

"For the sake of the people that follow us, we have to be all in on trying to model what God would have us to be."

"A habit or a system is always better than a goal."

"You are either growing or you are regressing."

"Define the win in advance so your delegate doesn't have to read your mind."

"Design the outcome you want, don't drift into it."
RECOMMENDED RESOURCES
Lifeway Leadership Podcast Network
Win at Work and Succeed at Life by Michael Hyatt and Megan Hyatt Miller
After purchasing the book, go to winandsucceedbook.com/questions to receive $500 worth of resources
Living Forward by Michael Hyatt and Daniel Harkavy
This Episode's Sponsor: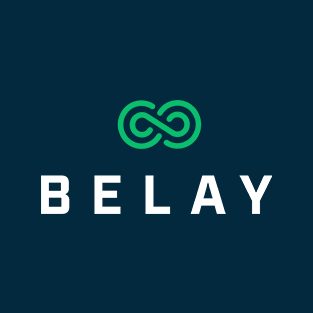 No matter how many people you have on staff at your church, there's only so much you can accomplish in a day, right? Your church exists to serve your community, so the mission of your church and its staff is to reach as many people as you can.
So BELAY, the innovative staffing solution with over 10 years of experience serving churches with virtual assistants, bookkeepers and social media strategists, is offering a free download of their resource, 'Church Leaders: Essential Strategies to Unleash Productivity.' 
Let BELAY help your church live its mission in your community by helping you juggle less and accomplish more. Visit belaysolutions.com/lifeway for your free download.