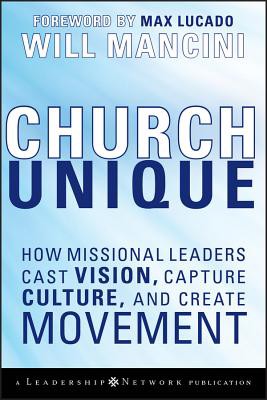 Written by church consultant Will Mancini, Church Unique offers a new kind of visioning process to help churches develop a stunningly unique model of ministry that leads to redemptive movement. He guides churches away from an internal focus to emphasize participation in their community and surrounding culture, and shows how church leaders can unlock their church's individual DNA and unleash their congregation's one-of-a-kind potential. Mancini's work is exemplified through the consulting of Auxano.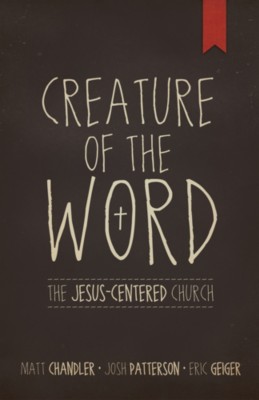 Creature of the Word examines the rich, scripture-based beauty of a gospel-centered church and then clearly provides practical steps toward forming a gospel-centered church. Authors Matt Chandler, Eric Geiger, and Josh Patterson write what will become a centering discussion piece for those whose goal is to be part of a church that has its theology, culture, and practice completely saturated in the gospel.
For small group leaders and Sunday school facilitators who prefer truth over technique, Gospel-Centered Teaching is refreshing in its simple purpose to remind you of something you already instinctively know: "It's Jesus who changes lives, and the goal of your Bible study is to continually reintroduce people to Him." Author and teacher Trevin Wax takes an in-depth look at common related concerns (missional apathy, biblical illiteracy in the church, shallow discussions, etc.), and offers a practical guide to ensure your message is centered on Jesus and what He has done.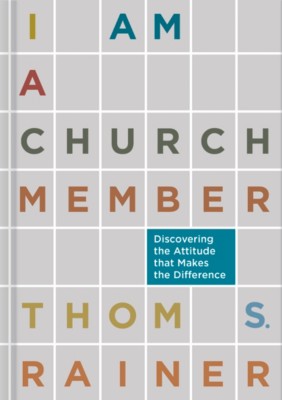 I Am a Church Member (based on an idea originally taken from author Thom S. Rainer's daily blog) discusses the attitudes and responsibilities of church members. Rainer addresses in detail what congregations should really be focusing on — praying for church leaders, being a functioning member, treasuring church membership, and more.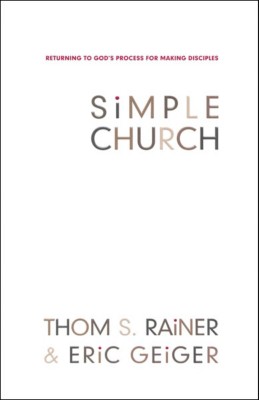 Simple Church was named the 2007 Christianity Today Book Award winner in the Church/Pastoral Leadership category and was recognized by Outreach Magazine as the Best Outreach Leadership Training Resource of 2007. Simple Church is built upon an extensive research project that has challenged thousands of church leaders to embrace a simple church design. Ultimately, the book challenges and teaches leaders to design a strategic process that moves people through stages of spiritual growth.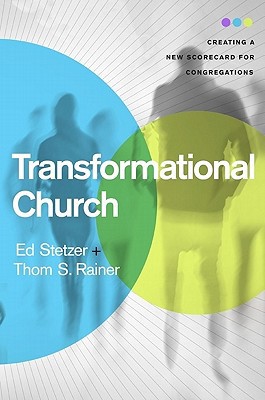 In Transformational Church, best-selling research authors Ed Stetzer and Thom S. Rainer address: how does a body of believers do its part to be in the "sweet spot" where true spiritual transformation occurs? By surveying 50,000 churches — then narrowing the scope to 500 congregations — Stetzer and Rainer share the qualitative answer. Transformational Church contains a wealth of indispensable new data, nuanced insights, and how-to guidance.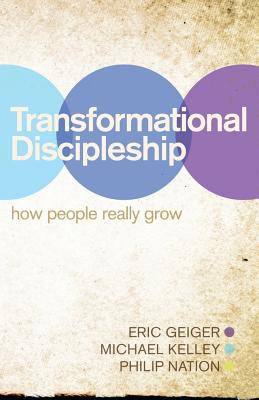 Built upon extensive research with church and thought leaders around the world, Transformational Discipleship describes the biblical process by which Christians are transformed into the likeness of Jesus. Through the simple convergence of truth, leaders, and posture, this book describes how we might align our lives and churches with the work of the Holy Spirit in order to bring about true transformation.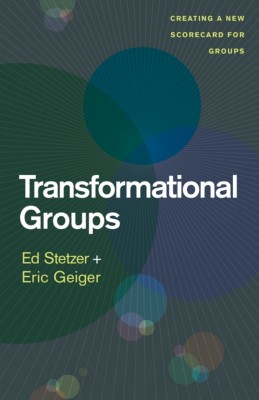 In Transformational Groups, Ed Stetzer and Eric Geiger provide a map to transformational success for your church's groups ministry. Using data from the largest survey of pastors and laypersons ever done on the condition of groups in the church, they define a simple process to lead your groups from where they are to where God wants them to be.
Find more resources for church leaders.