Podcast (unseen-leadership): Play in new window | Download (Duration: 53:33 — 73.8MB)
Subscribe: Google Podcasts | Stitcher | Email | TuneIn | RSS
In this episode of the Unseen Leadership podcast, Chandler Vannoy and Mike Kelsey are joined by Dr. Scott James who is a pediatric physician and an elder at The Church at Brook Hills in Birmingham, Alabama. He is also the author of two devotions, The Expected One and The Risen One.
During their conversation, they discuss how leadership is letting others flourish, investing in a local church, and making a purposeful shift between work and home.
QUOTES FROM EPISODE 71:
"My biggest misconception was that leadership, in and of itself, is defined as an active, out front, action-oriented role."

"If you are surrounded with good people, you don't have to drag them from up front. You support them from behind and let them thrive and flourish in what God has already gifted them to do."

"Wherever you are, whatever role God has you in, invest your life in a good, local church."

"Making that commitment to a local church then puts you in a position to serve other people."

"When pivoting between things, I will stop, pray, and do something that is a very concrete shifting of gears."

"Stay humble, keep your head down, do the work in front of you."

"Most people that step into a leadership position have this expectation that they need to do grandiose things right out of the gate. I think plodding is the better course."
RESOURCES MENTIONED
The Expected One by Scott James
Gentle and Lowly by Dane Ortlund
The Wolf Hall Trilogy by Hilary Mantel
This Episode's Sponsor: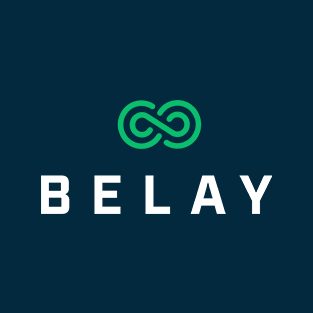 Our sponsor, BELAY, is offering all our podcast listeners a free download of their resource, '5 Ways A Church Bookkeeper Can Transform Your Day,' which shares the five most positive changes that will come out of hiring a bookkeeper for your church.
Just text LIFEWAY to 55123 or visit belaysolutions.com/lifeway to download it for free today!