Podcast (unseen-leadership): Play in new window | Download (Duration: 45:27 — 62.7MB)
Subscribe: Google Podcasts | Stitcher | Email | TuneIn | RSS
In this episode of the Unseen Leadership podcast, Chandler Vannoy and Mike Kelsey are joined by Coach Mark Richt who is the former head football coach of the University of Georgia Bulldogs and the University of Miami Hurricanes and a longtime assistant coach for the Florida State University Seminoles. He is currently a football analyst for the ACC network. He is also the author of his new book, Make the Call.
During their conversation, they discuss how to know if you are making good decisions, the importance of being genuine, and being a good steward of the influence that God has given you.
QUOTES FROM EPISODE 69:
"It's hard for faith and fear to live in the same mind."

"My fear was stronger than my faith and God helped me grow my faith like I asked for."

"If you are making a big decision and your goal is to try to please somebody or some group of people that can be dangerous."

"My goal was to make a decision that God would be pleased with and my gauge on whether I did that or not was how I felt when I put my head on the pillow at night."

"To try to change your personality to be somebody your not, first of all takes too much energy, and maybe more importantly, people under you are going to see you aren't genuine."

"If you do something for someone who can't help you back it changes the way you look at life."

"You can change any cycle that has been going on in your home."

"Within a couple generations you might affect 50 to 100 people's lives because you decided you were going to man up."

"One size doesn't fit all when it comes to capturing the heart of a player or a person, a wife or a child. They all feel love different ways."

"God said, 'I will certainly be with you.' If you know that, then you can make it. If you make the mistake of thinking it's all you, that is when you get crushed."
RESOURCES MENTIONED
The 5 Love Languages by Gary Chapman
This Episode's Sponsor: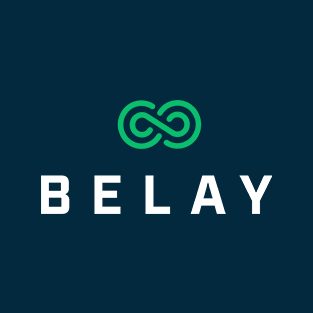 Our sponsor, BELAY, is offering all our podcast listeners a free download of their resource, '5 Ways A Church Bookkeeper Can Transform Your Day,' which shares the five most positive changes that will come out of hiring a bookkeeper for your church.
Just text LIFEWAY to 55123 or visit belaysolutions.com/lifeway to download it for free today!