Podcast (unseen-leadership): Play in new window | Download (Duration: 43:24 — 59.8MB)
Subscribe: Google Podcasts | Stitcher | Email | TuneIn | RSS
In this episode of the Unseen Leadership podcast, Chandler Vannoy and Mike Kelsey are joined by Mitchel Lee who is the lead pastor of Grace Community Church in Fulton, Maryland. He is also the author of Even If.
During their conversation, they discuss how going through a wilderness period leads to better leadership, leading with courage and humility, and the slow work of building culture.
QUOTES FROM EPISODE 68:
"What I learned during that wilderness period was that charismatic people are a dime a dozen. It is people with character that stay and that the Lord uses."

"Look at the biblical testimony. What leader do you see that doesn't go through the wilderness?"

"When we are cultivating that intimacy with the Lord before the valley comes, it makes us able to endure the valley in that transformative way."

"There are no wasted years in the kingdom of God."

"Do not underestimate the formative power of obscurity."

"Lead out of your convictions."

"It's so easy to try to think about how to lead so that each person feels placated. There is no win in that situation."

"They don't have to be my best friends, but I do have a responsibility to stay relationally connected with my team."

"If you want to build something that will outlast you, you have to build culture."

"You have to have an urgency for the long haul."
RESOURCES MENTIONED
The Second Mountain by David Brooks
In the Name of Jesus by Henri Nouwen
Emotionally Healthy Discipleship by Peter Scazzero
A Failure of Nerve by Edwin Friedman
Life of the Beloved by Henri Nouwen
This Episode's Sponsor: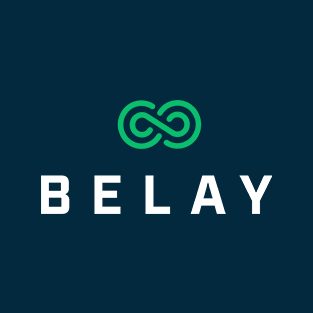 Our sponsor, BELAY, is offering all our podcast listeners a free download of their resource, '5 Ways A Church Bookkeeper Can Transform Your Day,' which shares the five most positive changes that will come out of hiring a bookkeeper for your church.
Just text LIFEWAY to 55123 or visit belaysolutions.com/lifeway to download it for free today!