Podcast: Play in new window | Download (Duration: 32:50 — 45.2MB)
Subscribe: Google Podcasts | Stitcher | Email | RSS
In this episode of the 5 Leadership Questions podcast, Todd Adkins and Ben Mandrell are joined by J.D. Greear. Greear is the lead pastor of Summit Church and former president of the Southern Baptist Convention. They discuss the following questions:
Why is it hard for pastors to pray?
How has preaching and writing about prayer affected your prayer life?
How do you practically pray?
How do you engage people and get them all to work on their prayer lives?
How can we pray with intensity and clarity?
How does prayer feed vision?
BEST QUOTES
"Ultimately, our prayerlessness is a gospel problem. That is that the gospel hasn't trained our heart to both feel our powerlessness on things that matter and then also the promises that Jesus has for those who call to Him."

"I've learned out loud and struggled in print."

"The Lord's Prayer is supposed to be your outline to pray."

"Pray out loud. When I am quiet that is when my mind begins to wander."

"When you realize that prayerlessness is not a self-discipline problem, you realize that when the gospel is appropriately shaping somebody's soul then prayer becomes as instinctive as breathing."

"When the gospel has shaped your soul properly, then you begin to crave God enough that you find yourself instinctively praying."

"Prayer is not just preparation for the ministry, it is the ministry."

"A significant portion of our service is devoted to the congregation praying and we make the invitation at the end very prominent."

"I'm praying, so that I can preach, so that I can move people to more prayer."

"In the model prayer that Jesus gave, over half of it is relational or worship oriented and only half of it is request oriented."

"If you are using Jesus's model as your guide, you are going to find that you will spend a lot of time just thinking about the sovereignty of God."

"When our team is united in prayer, that is when the Holy Spirit begins to plant ideas."
RECOMMENDED RESOURCES
Lifeway Leadership Podcast Network
This Episode's Sponsor: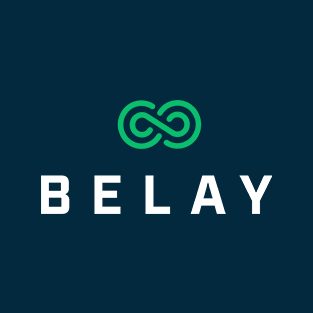 Our sponsor, BELAY, is offering all our podcast listeners a free download of their resource, '5 Ways A Church Bookkeeper Can Transform Your Day,' which shares the five most positive changes that will come out of hiring a bookkeeper for your church. 

Just text LIFEWAY to 55123 or visit belaysolutions.com/lifeway to download it for free today!