Podcast (unseen-leadership): Play in new window | Download (Duration: 38:36 — 53.2MB)
Subscribe: Google Podcasts | Stitcher | Email | TuneIn | RSS
In this episode of the Unseen Leadership podcast, Chandler Vannoy is joined by Dr. Jason Allen the president of Midwestern Baptist Theological Seminary in Kansas City, MO. He is also the author of many books including Succeeding at Seminary, Being a Christian, and Discerning Your Call to Ministry.
During their conversation, they discuss understanding your unique gifting and calling, redeeming ambition, and contextual leadership.
QUOTES FROM EPISODE 64:
"There is more than one way to be a faithful, fruitful, effective pastor, leader, dad, coach, seminary president."

"There is more than one way to faithfully lead."

"How a man handles his own ambition is one of the most important aspects of his life."

"If I were to hire a person and they struck me as fundamentally unambitious, that would be a problem. But if a person is just foaming at the mouth, that would signal the alarm at the other extreme."

"You can be weakening your institution by chasing unhealthy goals."

"We have to remember that leadership is always contextual."

"If you find yourself brushing shoulders with leaders, ask them questions about what they are learning about leadership."
RESOURCES MENTIONED
Succeeding at Seminary by Jason Allen
Being a Christian by Jason Allen
Discerning Your Call to Ministry by Jason Allen
Rescuing Ambition by Dave Harvey
The Effective Executive by Peter Drucker
The Craig Groeschel Leadership Podcast
The Rise and Triumph of the Modern Self by Carl Truman
Churchill & Son by Josh Ireland
This Episode's Sponsor: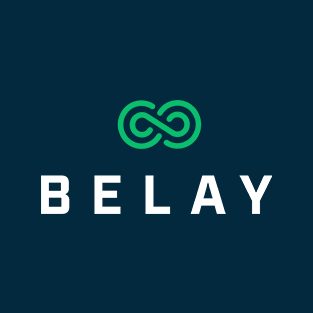 No matter how many people you have on staff at your church, there's only so much you can accomplish in a day, right? Your church exists to serve your community, so the mission of your church and its staff is to reach as many people as you can.
So BELAY, the innovative staffing solution with over 10 years of experience serving churches with virtual assistants, bookkeepers and social media strategists, is offering a free download of their resource, 'Church Leaders: Essential Strategies to Unleash Productivity.'
Let BELAY help your church live its mission in your community by helping you juggle less and accomplish more. Visit belaysolutions.com/lifeway for your free download.