Podcast: Play in new window | Download (Duration: 37:32 — 51.7MB)
Subscribe: Google Podcasts | Stitcher | Email | RSS
In this episode of the 5 Leadership Questions podcast, Chandler Vannoy is joined by Andy Wood. Andy is the lead pastor of Echo Church in the San Francisco Bay area and host of the Echo Leadership Podcast. They discuss why leadership means giving things up to grow as a leader and how self-care allows for greater ministry.
BEST QUOTES
"There is a lot of hostility toward the church in general, so if we were going to be able to reach people who were beyond the walls of the church we had to make serving a really big deal."

"What I realize now at 40, it's a lot harder to run for 40-50 years in ministry and finish with your soul intact, your marriage intact, your family intact."

"The area that has required the most time and energy is learning to develop leaders and how do you lead the organization when people don't grow with the organization."

"Part of leadership is saying what are the things in this season that I need to give up in order to go up to that next level that God would have for me as a leader."

"There is an invitation in this season for our formation as leaders."

"I want to be developed by Jesus in that way that my heart has the ability to forgive people that harm me, that our ministry."

"All of us have had our flywheel of ministry crushed in the last year and we can either try to go back to that or we can see it as an invitation to allow God to cultivate a deeper level of love and intimacy with Him."

"I can still push us, but I can also make space for people who don't see it the same way that I do."

"I've noticed my engagement in meetings, my focus on deep work, all of that goes up when I am rested."

"That self-care allows me to minister to more people and have a greater influence in my life."

"The pain of ministry is equal to the perks."

"Give attention to the pain and let the pain push you further into the presence of God."

"Embrace that pain as part of God's development plan to make you more like Jesus and make you a better leader."
RECOMMENDED RESOURCES
Lifeway Leadership Podcast Network
How Not to Read the Bible by Dan Kimball
This Episode's Sponsor: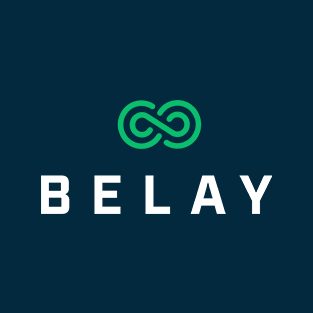 No matter how many people you have on staff at your church, there's only so much you can accomplish in a day, right? Your church exists to serve your community, so the mission of your church and its staff is to reach as many people as you can.
So BELAY, the innovative staffing solution with over 10 years of experience serving churches with virtual assistants, bookkeepers and social media strategists, is offering a free download of their resource, 'Church Leaders: Essential Strategies to Unleash Productivity.'
Let BELAY help your church live its mission in your community by helping you juggle less and accomplish more. Visit belaysolutions.com/lifeway for your free download.