Podcast (unseen-leadership): Play in new window | Download (Duration: 52:54 — 72.9MB)
Subscribe: Google Podcasts | Email | TuneIn | RSS
In this episode of the Unseen Leadership podcast, Chandler Vannoy and Mike Kelsey are joined by Horst Schulze the former president and co-founder of the Ritz-Carlton Hotel Company and founder of the Capella Hotel Group. He is also the author of Excellence Wins.
During their conversation, they discuss defining ourselves with excellence, making employees feel like a part of the organization, and being sincere in our leadership.
QUOTES FROM EPISODE 63:
"Excellence is never an accident. It's always the result of high intent and hard work."

"Excellence is doing our very best in the functions that we fulfill in our work."

"It's not the product, it's more the relationship: how you are treated, how you were respected."

"You have to give people a place where they feel a part."

"Leadership creates an environment in which the employees want to do it and feel a part of it."

"That is a serious issue with managers: moving from problem to solution instead of moving from problem to analysis to test to solution, and using the people connected with the process to do that."

"The urgent thing has to be done, you can't let the fire burn around you, but after you are finished, how do you make sure the fire never happens again?"

"I cannot love my neighbor as myself, but I can try."

"If I can identify their talent and help them to be successful in a way they can apply the talent, that's how I want to select employees."

"From today on, know that in a new role as a leader you have the honor of impacting the life of people positively."
RESOURCES MENTIONED
Excellence Wins by Horst Schulze
7 Habits of Highly Effective People by Stephen Covey
This Episode's Sponsor: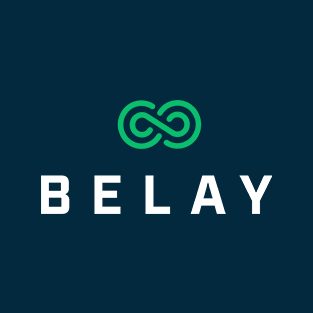 No matter how many people you have on staff at your church, there's only so much you can accomplish in a day, right? Your church exists to serve your community, so the mission of your church and its staff is to reach as many people as you can.
So BELAY, the innovative staffing solution with over 10 years of experience serving churches with virtual assistants, bookkeepers and social media strategists, is offering a free download of their resource, 'Church Leaders: Essential Strategies to Unleash Productivity.' 
Let BELAY help your church live its mission in your community by helping you juggle less and accomplish more. Visit belaysolutions.com/lifeway for your free download.