Podcast: Play in new window | Download (Duration: 34:03 — 46.9MB)
Subscribe: Google Podcasts | Email | RSS
In this episode of the 5 Leadership Questions podcast, Todd Adkins and Chandler Vannoy are joined by Jimmy and Kristin Scroggins. Jimmy is lead pastor at Family Church in South Florida and Kristin is a gifted Bible teacher and speaker. They just released the book Full Circle Parenting. They discuss the following questions:
Who or what has been the greatest influence in the way you parent and lead your family?
What is the foundational piece of the theology of parenting?
As pastors and leaders, how do we handle the times when our kids are rebellious?
What is your favorite parenting failure story?
What did those failures teach you moving forward?
What are the three circles and what led you to start using them in your parenting?
How did you help your kids handle the expectations and navigate the world as pastor's kids?
How do you speak to a wife who sees a spiritual leader at church, but not at home?
What advice would you tell your 20-year-old self about parenting?
BEST QUOTES
"If parents will develop a good theology, from that they can build a good parenting strategy, which will set up really good parenting conversations."

"Theology behind parenting helps us stay in the game with what our strategy is going to be."

"God has a design for every aspect of our kids lives."

"Because of the gospel, there is a way for us to be restored and reconciled in every situation because of what Christ has done for us."

"When our children see us trusting God, forgiving each other easily, repenting quickly, it's easier for them to believe that God is going to forgive them no matter what, forgive them easily, and give them room for repentance."

"Every mistake, every sin, every meltdown isn't a reflection of me as a person, but the way I respond to it is."

"The heart of parenting isn't how this is going to make me look, but who they are going to become in Christ."

"We developed the three circles as a tool to talk to people about marriage and parenting."

"If you are married and you are parenting, make sure your marriage is at the center of your home."

"God has given us a lot of days to speak into our kids' lives, so if we get something wrong today we have tomorrow and the next hour, and our kids do as well."

"We've got to stay in the game with our kids, no matter what, because that's what God does for His people."
RECOMMENDED RESOURCES
Lifeway Leadership Podcast Network
Full Circle Parenting by Jimmy and Kristin Scroggins
3 Circles by Jimmy Scroggins and Leslee Bennett
This Episode's Sponsor: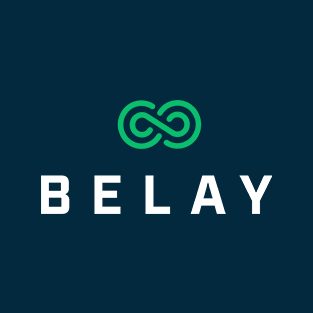 No matter how many people you have on staff at your church, there's only so much you can accomplish in a day, right? Your church exists to serve your community, so the mission of your church and its staff is to reach as many people as you can.
So BELAY, the innovative staffing solution with over 10 years of experience serving churches with virtual assistants, bookkeepers and social media strategists, is offering a free download of their resource, 'Church Leaders: Essential Strategies to Unleash Productivity.' 
Let BELAY help your church live its mission in your community by helping you juggle less and accomplish more. Visit belaysolutions.com/lifeway for your free download.