Podcast: Play in new window | Download (Duration: 43:43 — 60.2MB)
Subscribe: Google Podcasts | Stitcher | Email | RSS
In this episode of the 5 Leadership Questions podcast, Todd Adkins and Ben Mandrell are joined by Jon Acuff, public speaker and author of Soundtracks: The Surprising Solution to Overthinking. They discuss learning how to be a better virtual speaker through the pandemic and ways to plan instead of pine over your current situation.
BEST QUOTES
"I can either pine or I can plan."

"Innovation is a classroom. A crisis is an invitation."

"Most people think a thought is something you have, not something you hone."

"The goal of a great thought is always a great action."

"I think every live event from this point on will have a hybrid approach."

"One of the simplest ways to break it from a typical zoom meeting is you stand up."

"Authenticity, whether it is via camera or via live, is still better than in-authenticity."

"As a leader if your whole identity becomes the thing you are leading, it is game over."

"One of the most damaging things you can do to yourself right now is compare this current situation to your goals a year ago."

"If you decide you are going to build a platform as part of your career, admit that, and then put some boundaries around it."

"It's not that I was a wise 13-year-old, I didn't have the public forum to leave a gingerbread trail back to my worst moments."

"The amount of isolation we have practiced for the last year will have emotional heart cost for generations."

"You should ask any repetitive thought: Is it true? Is it helpful? Is it kind? If it's not, you should probably change it."
RECOMMENDED RESOURCES
Lifeway Leadership Podcast Network
Soundtracks: The Surprising Solution to Overthinking by Jon Acuff
All It Takes is a Goal Podcast
Leap Over a Wall by Eugene Peterson
This Episode's Sponsor: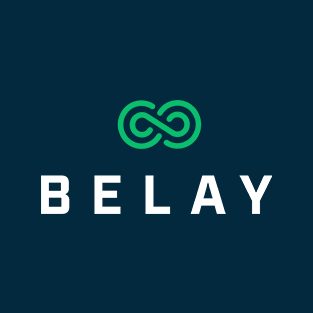 No matter how many people you have on staff at your church, there's only so much you can accomplish in a day, right? Your church exists to serve your community, so the mission of your church and its staff is to reach as many people as you can.
So BELAY, the innovative staffing solution with over 10 years of experience serving churches with virtual assistants, bookkeepers and social media strategists, is offering a free download of their resource, 'Church Leaders: Essential Strategies to Unleash Productivity.' 
Let BELAY help your church live its mission in your community by helping you juggle less and accomplish more. Visit belaysolutions.com/lifeway for your free download.