Podcast (unseen-leadership): Play in new window | Download (Duration: 46:32 — 64.1MB)
Subscribe: Google Podcasts | Stitcher | Email | TuneIn | RSS
In this episode of the Unseen Leadership podcast, Chandler Vannoy and Mike Kelsey are joined by Michael Hyatt who is the former chairman and CEO of Thomas Nelson Publishers and author of many books including Win at Work and Succeed at Life.
During their conversation, they discuss self leadership, how vision drives results, and adding constraints around your work to achieve more.
QUOTES FROM EPISODE 60:
"I was on the verge of losing my family and compromising what were my most important priorities all on the altar of my ambition."

"If you can't lead yourself, you don't really have the right or the capacity to lead anybody else."

"If you are leading people, you are taking them somewhere, and if you don't know where you are taking them, you aren't really qualified to be a leader."

"Once you have vision, then you can create alignment."

"Clarity of vision drives an acceleration of results."

"One of the things that is critically important for success is likability."

"Once you've hit about 55 hours per week, you've maxed out your productivity. And worse than that you blow out some other really important things in your life like your health and your most important relationships."

"Life is more than work and you will actually achieve more by doing less if you put some constraints around your work and force yourself not to work all the time."

"Our thinking really does shape the outcomes in our lives."
RESOURCES MENTIONED
Win at Work and Succeed at Life by Michael Hyatt and Megan Hyatt Miller
The Vision-Driven Leader by Michael Hyatt
Living Forward by Michael Hyatt and Daniel Harkavy
You Are the Placebo by Dr. Joe Dispenza
This Episode's Sponsor: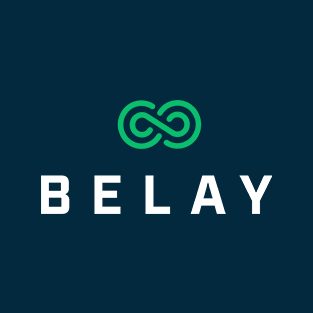 No matter how many people you have on staff at your church, there's only so much you can accomplish in a day, right? Your church exists to serve your community, so the mission of your church and its staff is to reach as many people as you can.
So BELAY, the innovative staffing solution with over 10 years of experience serving churches with virtual assistants, bookkeepers and social media strategists, is offering a free download of their resource, 'Church Leaders: Essential Strategies to Unleash Productivity.'
Let BELAY help your church live its mission in your community by helping you juggle less and accomplish more. Visit belaysolutions.com/lifeway for your free download.